Betts Fit High Impact Sports Bra | Newsletter September 2021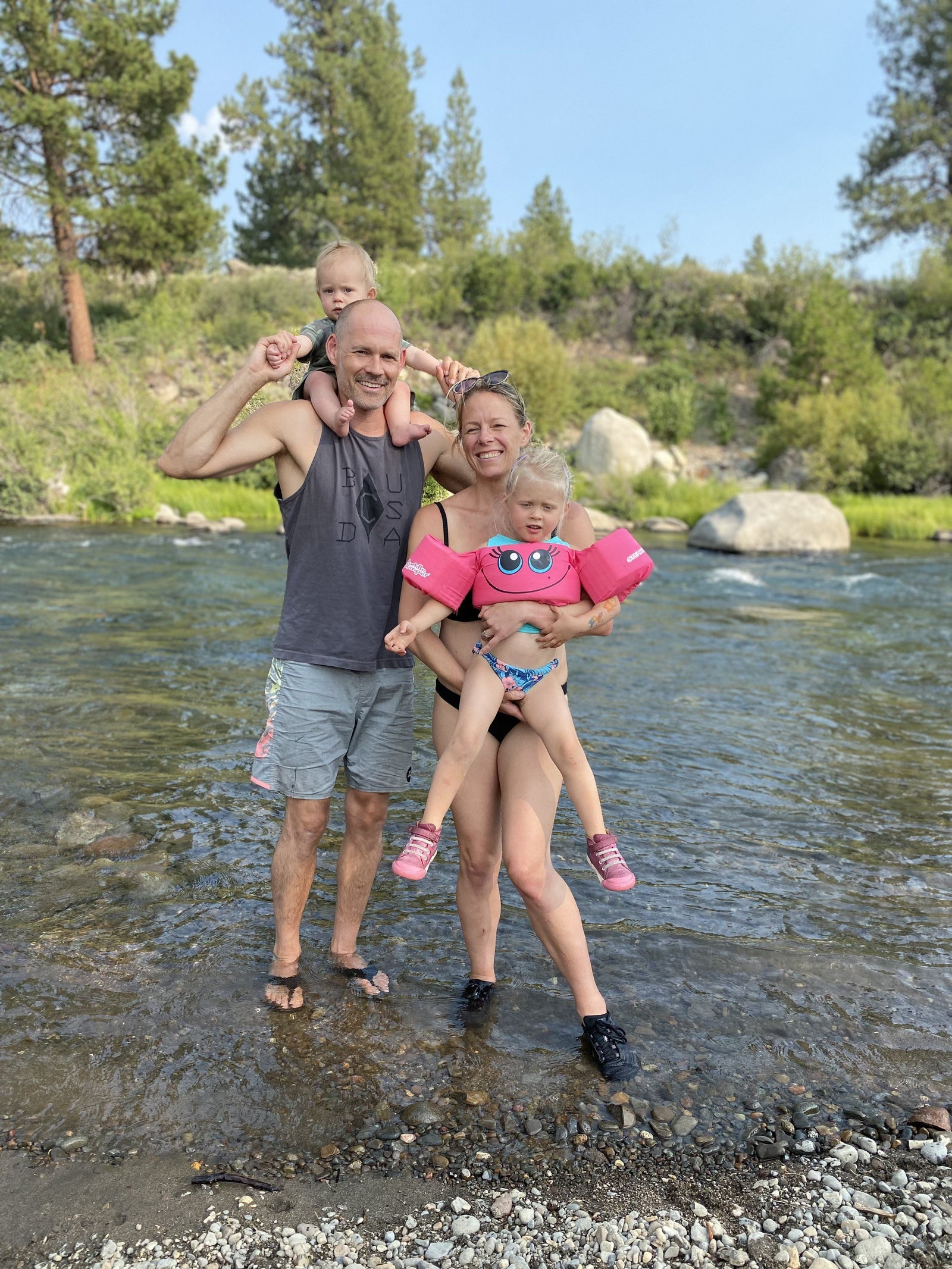 I have been trying to write this newsletter for weeks now.  The reality is both my work life & personal life has been challenging as of lately and I am having a hard time finding the light in all of the darkness.  
See when you are an entrepreneur personal life and work life become one of the same. From when I began this journey in 2015 I have had two children (14 months and 4 years).  When I started Betts Fit I knew that one day I wanted to have a family and didn't want to miss out on seeing my children grow up. I hoped by running my own business I could have the best of both worlds.  
I have found juggling family life and business life to be a much greater challenge than I ever could have imagined.  
There is no maternity leave when you start a business and working full time with a baby in tow is not a very productive way to accomplish work tasks which can cause frustration and disappointment. (As many COVID mom's & dad's are experiencing right now).  Being a new mom is isolating enough, add working from home, living in the mountains and a pandemic to the picture and it can really take the meaning of isolation to a whole new level.  
Like so many others in the past year & a half I have been faced with numerous challenges and letdowns. From severe smoke and devastating fires near my hometown Lake Tahoe, to mandated 10 day COVID quarantines, postpartum struggles, ER visits, lost work opportunities & much more.
When things get tough the "show must still go on."  As a startup founder you run every aspect of the business and wear oh so many hats. From marketing, social media, email marketing, sales, finances, production, design, ambassador team, affiliate program, shipping, website development/management, copywriting, PR, customer relationship management, the list goes on and on.  
I may sound like a broken record now but "struggle is soooo real!!!"
However I truly believe working through life's challenges is where real growth happens. And we know that keeping silent about our struggles isolates us.  I truly believe that by letting down our armor, opening our hearts, and releasing the unrealistic expectations of perfectionism that we can create more happiness, connection and love.
"No matter how hard the past is, you can always begin again." (Budda) With fall approaching so much is giving me hope right now.
One being the support of our loyal customers.  A few days ago I received a testimonial from a customer about how my sports bra has changed her life & she can finally exercise without pain in her neck after 30 years of struggle. These positive words could not have come at a better time.  
Two we just had our biggest repurchase order for a total of 6 Betts Fit sports bras!  Need a backup or ready to try out your first Betts Fit sports bra?  Last chance to SHOP NOW with our 20% off Labor Day discount.
On top of that we were just written up in Runners World,  Health Magazine and the Betts Fit sports bra is now available at Title Nine & Tahoe Mountain Sports.  Details below.
Plus this week I had the opportunity to get going with our new intern. Haleigh is a D1 soccer player at my alma mater UOP and I can already tell is going to be an amazing asset to the Betts Fit team.  
Additionally the freedom I have been so badly hoping for is finally on the horizon.  Both my kiddos are healthy, happy & thriving plus they are officially in daycare and preschool Tuesday-Friday so I can have some much needed uninterrupted time to work and squeeze in some much needed exercise.
When you support a start up you are doing much more than purchasing a product that you need/want.  You are supporting a dreamer!  I believe & still have hope that one day soon Betts Fit will afford me more of the lifestyle I have always dreamed of.
I'm grateful to have your support on this journey.
Best Wishes!
Catherine
P.S. Please help us by spreading the word about the Betts Fit sports bra and fill out our Customer Feedback Survey so we can continue to improve our technology for future iterations.
---