Innovation during a time of crises
As you might expect, covid-19 has impacted our supply chain and created great uncertainty for sales projections and fundraising. After submitting our down payment last fall, our materials were ordered, patterns were cut and ready to hit the production line.  However, our factory in China was closed soon there after & has been for much of Q1. Now that it has reopened we anticipate production starting up again in a couple weeks.
This pushed back our original timeline by 3 months and we expect our product to arrive in July/August. We should have an arrival date within a few weeks and will update you as soon as we do. I was disappointed by the delay as I've been working toward bringing this product to market for years. It seems like the universe is teaching me how to accept things beyond my control.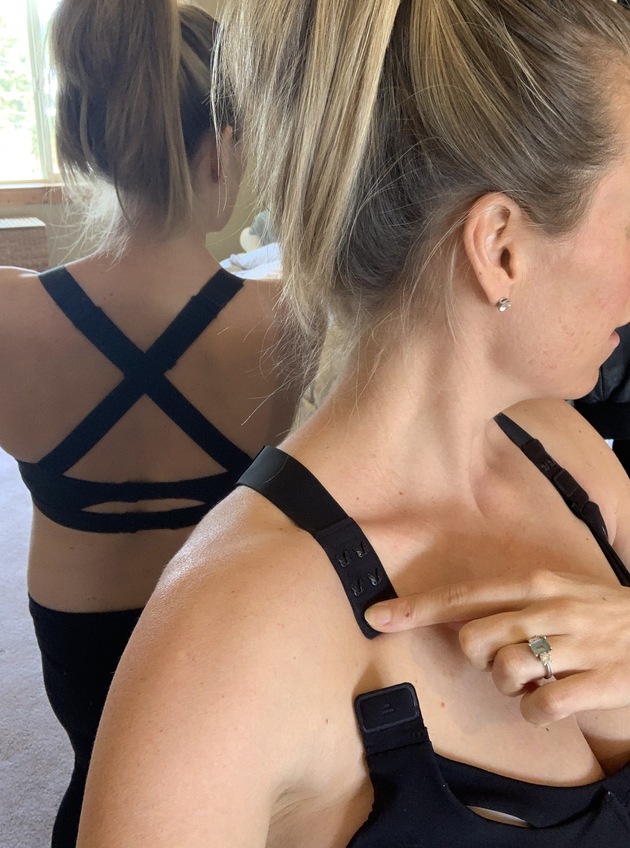 During my pregnancy my creative juices start flowing and I've been able to use this unexpected down time to innovate. I wanted to share some exciting new product improvements (which have been incorporated into our upcoming production).
We added thinner boning for a lower profile corset under the tank. We improved the corset closure and how to tuck away the cord.
I was also able to create some new features that increase options:
1. Option to X-back the shoulder straps (for those who want more choices)
2. Ability to go up a full band size (for those who fluctuate between sizes)
3. Nursing option (adding option to unhook bra from shoulder strap)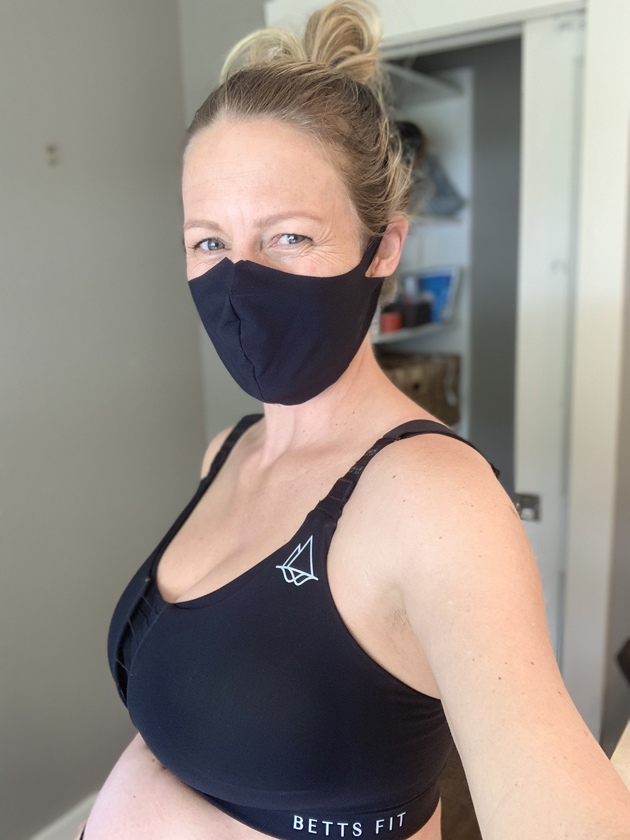 With the call to wear face masks, we developed our own washable masks from our high performance fabric.  We're now selling women's, men's and children's masks with a highly breathable antimicrobial fabric.  
We also launched our nominate a SHERO - Support Her Essential Relief Occupations contest on social. Show some love for our frontline workers (doctors, nurses, paramedics, fire fighters, grocery store workers, etc). ⁠ We'll give one lucky Shero a comfortable and supportive sportsbra to wear on the frontlines.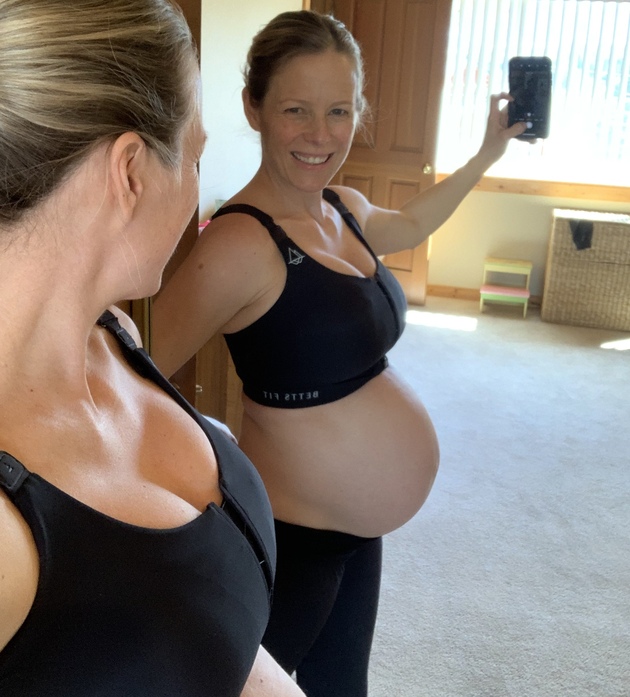 In case you were wondering, just 10 weeks to go before my due date. Considering how scary and unnerving these times are I have a lot to be grateful for. I am especially grateful for each and every one of you who has supported our small business and shared the startup journey with us.
Leave a comment
Comments will be approved before showing up.