Betts Fit Ambassador | Pamela Chodan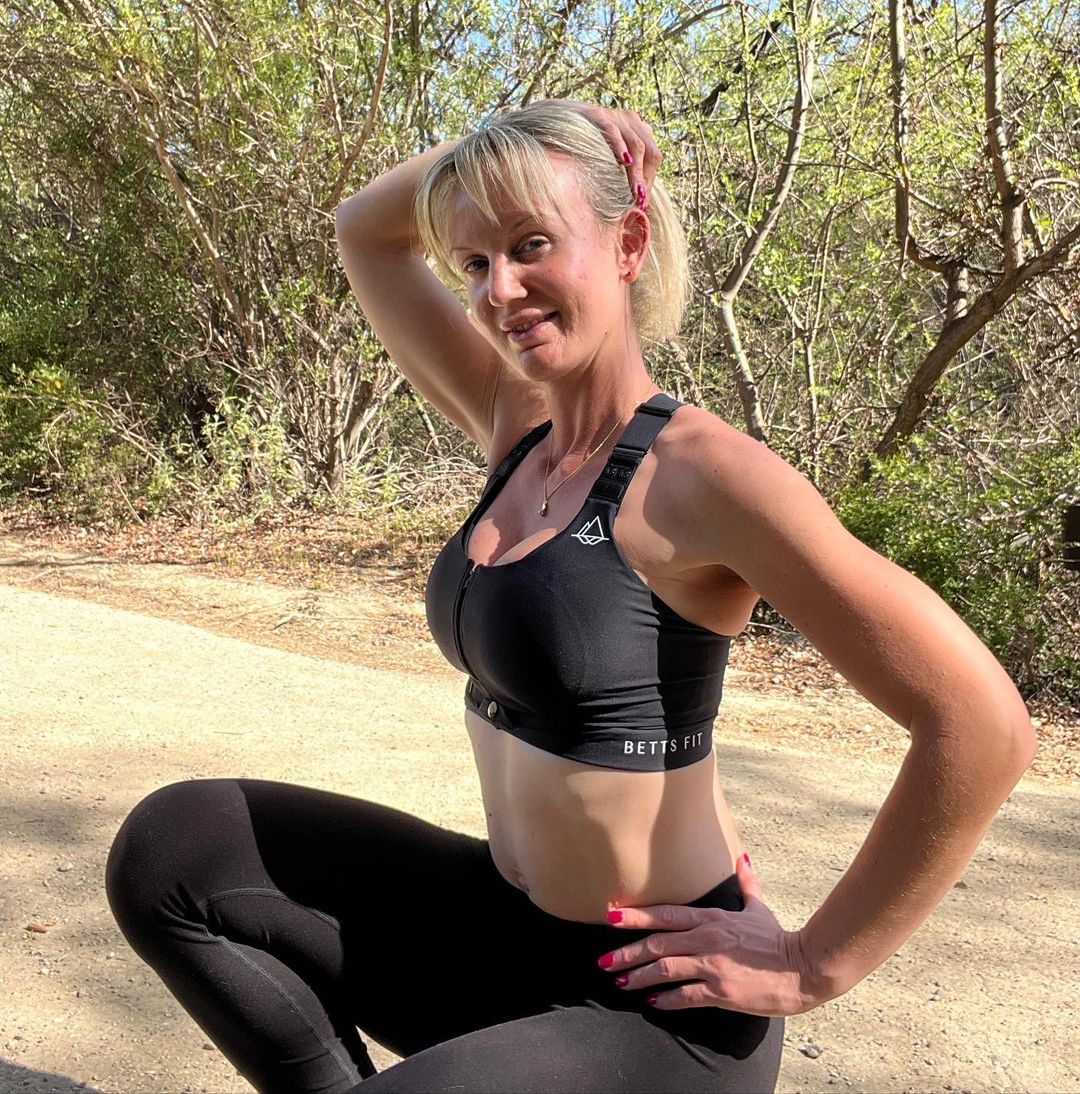 Meet Pamela Chodan.  Pamela is a health and fitness professional & loves helping people reach their fitness goals and empower them to change from the inside out.  
Where did you grow up? And where do you live now? 
I was born in Switzerland and grew up in France. I moved to the US about 15 years ago to be with my husband.
What do you love? What are you passionate about? 
I am passionate about my kids and their well-beings. I love working out and helping people with their fitness goals. I also love cooking and a good glass of wine:)
What do you do for fun? What is your joy workout? 
I love moving my body every day. Anything from a walk, a run, yoga, HIIT, strength based workouts! I love moving every day. For me movement is medicine!
What do you do for work? Do you work in health and wellness, fitness, or the outdoor industry? 
I am a health fitness professional at Amgen and also have my own personal training business.
Do you have an athletic or fitness goal you are striving towards? 
For me being healthy is what
What is your North star? How do your values align with Betts Fit's values of freedom, authenticity, and positivity? 
Movement is medicine and you shouldn't have to give up what you love because of pain or discomfort. With Betts Fit you can do anything!
matter the most!
How does wearing Betts Fit make you feel? 

*
Supported all the way!!! I love wearing it all day long!
What do you love about the Betts Fit bounce free bra, and why? 
I love that it's fully customizable!!
Pamela Chodan is a certified @nasm_fitness personal trainer, certified @unplugmeditation & teacher.  She is a registered Yoga Teacher 200
& breath work guide. 
"I don't need a scale. As long as my boobs touch the wall before my stomach, I'm good. 🤣 Jk
I got 99 problems but bouncing boobs ain't one ☺️
Check out 
@bettsfit
 a 3 way adjustable high impact sports bra 🤩 You don't have to choose between support and comfort, you get both!"
---