Michelle 32D- Completed my first marathon thanks to the Betts Fit sports bra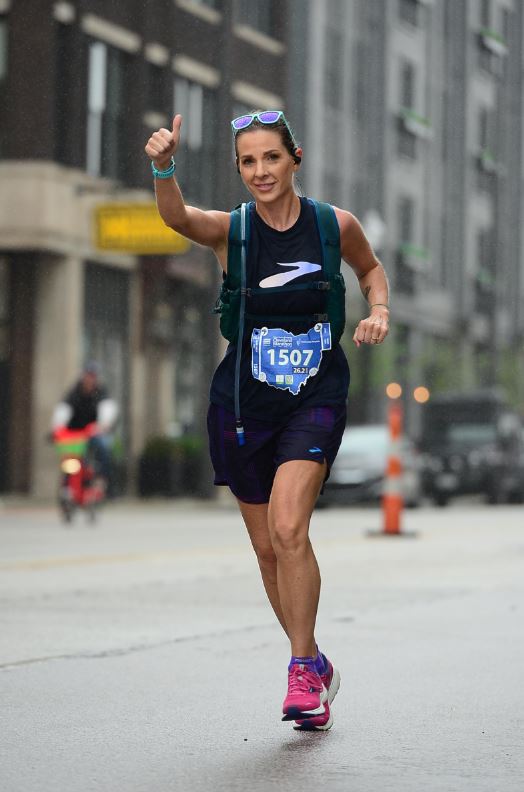 June 2022- Just a quick update that I completed my first full Marathon (Cleveland Marathon). 26.2 miles of ZERO chafing, no bounce, nothing! This bra is seriously awesome. I also carried a 1.5L hydration vest and even with the extra weight and pressure on the bra- no issues. I really hope other women endurance athletes try out your product - it's worth every dollar and then some. I'll be ordering another one soon- so far the two I have are holding up extremely well. I hand wash and air dry. 
February 2022- 
I'm telling you, it's hilarious how excited I am about a bra, but I really am! I really felt that the horrible bounce and chafing were holding me back from truly enjoying my workouts. Not to mention it's straight up embarrassing (and painful!). This is a total game changer! The other thing I really like is the fact it doesn't turn me into a stuffed sausage with droopy boobs. Running outfits can be pretty form fitting, and it can be embarrassing running through the neighborhood with spillage in all the wrong places. I also like the thin pads/cups. Most compression bras I've tried don't have any additional padding....and total TMI but after breastfeeding for a year, EVERYTHING "stands out." This doesn't happen at all with your bra! Also with the adjustments I no longer feel restricted breathing! I was able to give the 32D a few trial runs (a half mar, a hard 10k, and a light 11 mile run) - the closest thing to ZERO bounce I've experienced to date. I am so beyond impressed with this bra. The material, the support, everything!  Thank you!
---